About Diversity PRO
Our mission
Diversity PRO is a Non-Government Organization (NGO) aimed at raising awareness to workplace Diversity & Inclusion, and promoting diversity visibility and leadership. Our focus is on the LGBT (Lesbian, Gay, Bisexual, Transgender) community. We are a non political organization aimed at helping employers and employees create an inclusive environment.
Our vision is for LGBTI+ people in Slovakia to have equal opportunities and to be treated equally in the work environment. Our mission is to help create an inclusive working environment and connect LGBT+ communities through education, awareness raising about diversity and inclusion and sharing best practices.
We want to see a more competent approach from the business community in Slovakia towards the topic of diversity. We believe better standards can be set, and higher accountability expected in area of diversity – benefiting everyone involved by maximizing talent and potential.
Our approach is focused on education and communication. We wish to enable decision makers to apply best practices by informing them about the needs and sensitivities of diversity groups. We also dedicate ourselves to developing leadership skills amongst individuals in our community, helping them connect, collaborate and excel in their fields.
Diversity PRO activities include:
Member events such as LGBT Professionals Network
Conferences and business events with member companies and other participants
Cross network events among international networking groups
Creating education and training content for employers about diversity
Social and community events for Diversity PRO members
Members
Our members are diversity network groups in major multinationals, large domestic companies, public sector and non governmental organizations, as well as individual entrepreneurs and students.
How to join?
Diversity PRO welcomes new members – company sponsors, employee network groups and individual members.
To find out more and to join our initiative please email:
Team
Board team

Michal Hrebčík
Vice Chairman
Lenovo Contact

Ladislava Lukáčová
Secretary
IBM Contact
Other members
Tibor Havlík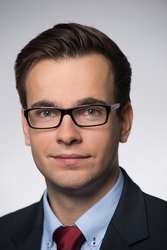 Tibor was born and raised in Bratislava, Slovakia. After finishing his studies on Faculty of Management on Comenius University he started his professional career in consulting services at PwC. Apart from his professional duties Tibor was also an active member of the PwC Corporate responsibility program focusing on workplace area. In 2011 he joined KPMG, where he became manager at Risk Consulting department specialising on forensic services.
Tibor joined Diversity PRO in 2013, became member of the Board and assumed the responsibilities of the CFO. After elections in May 2015 Tibor became the Chairman of the NGO. Tibor aims to build on the work of its predecessors, continue with existing projects and develop further activities to fulfill the vision of the NGO.
Michal Hrebčík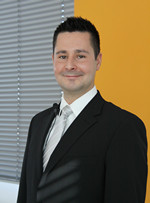 Michal was born and is living in Slovakia. He studied IT on Comenius university in Bratislava with specialization on Artificial inteligence and Mathematical methods. After finishing studies he started to work for international IT companies like IBM, Dell and since 2008 he works for Lenovo. Michal worked in various positions within EMEA Operations department and today he is leading Channel operations team.
Through his Lenovo Bratislava project Michal is supporting diversity related events like Leadership Business forum and Bratislava pride. He also wants to start LGBT group in Lenovo to officialy support LGBT community in the company.
Marek Novotný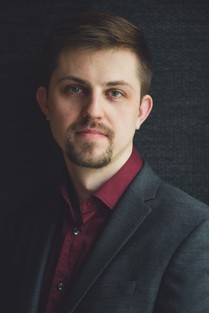 Marek was born and grew up in Slovakia. He studied European Affairs at Charles University in Prague and Institut d'Etudes Politiques in Paris. He has also completed European Master in Conference Interpreting organized by the European Commission at Comenius University in Bratislava.
Since 2010 he works at IBM in Bratislava. After multiple roles in administration and project management Marek has become a Learning Consultant at IBM Services Learning & Knowledge organization. Marek joined Diversity PRO during its offspring in 2012 and took the opportunity to lead the IBM LGBT diversity group, EAGLE (Employee Alliance for LGBT Empowerment) in Slovakia in 2016.
Benefiting from his international background and professional communication skills he is a keen networker and fundraiser with the aim of boosting the values of diversity and inclusion in the Slovak society and abroad.
Ladislava Lukáčová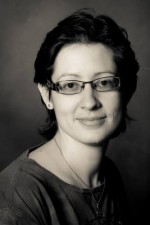 Ladislava was born and grew up in Bratislava, Slovakia. After several years of working experience in the area of EU projects she joined IBM as a Business Controls Professional. Currently, she is implementing a risk management in a corporate agile environment. After passing an internal IBM coaching course, her passion is to provide coaching.
In mid 2013, with her passion for diversity, she took an opportunity to lead the IBM LGBT diversity group, EAGLE (Employee Alliance for LGBT Empowerment). In the beginning of 2014, she became a board member in Diversity PRO. From now on she is enjoys organizing events, workshops and forums. From end of 2016, she leads the NGO.
Gili Gershonok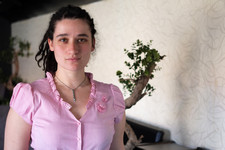 Gili was born in Ukraine and grew up in Israel. She also spent time living in New York, Austria and Czech Republic. Her studies in Psychology at the Open University of Israel lead up to a people focus in her career already in the early years. She considers herself a self made professional with a strong focus on leadership and people management. At age 23 she managed a team of 30 people in the field of International Services.
In 2010 she joined IBM in Bratislava, a company well known for its emphasis of diversity empowerment. With her taking on a leading role in the LGBT (lesbian, gay, bisexual, transgender) Diversity Network Group, the network grew from 5 to 50 members in one year of activity. In 2012, Gili co-organized the first LGBT Business Forum in Slovakia, titled 'From Global to Local' which took place during Bratislava PRIDE Week events. These activities soon lead to a broader engagement: In September 2012, Gili kicked off a professional LGBT networking community, which had grown quickly and meets regularly in Bratislava.
In early 2013, she co-founded Diversity PRO as the home organization for ongoing and future project in LGBT and Diversity space.
Veronika Blum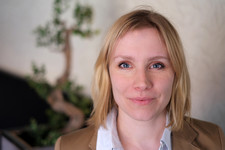 Veronika grew up in Germany and Italy from partly Russian ancestors. A multicultural environment was thus key to her upbringing. This tendency was affirmed through her studies of Eastern European languages, society and law at the Freie Universitaet Berlin and Humboldt Universitaet Berlin.
Settling for several years in Hungary to work for IBM, Veronika became involved with the LGBT community 'EAGLE at IBM', later taking on a leadership role. Through this, she became acquainted with the possibility of working on the LGBT issues that are characteristic to the Central European societies, while keeping a focus on professional life.
The occupation with LGBT diversity projects in CEE had led Veronika to co-founding Diversity PRO in 2012, with a focus on enabling an inclusive workplace environment through communication & educational contents.
Magda Janurová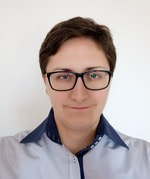 Magda was born and raised in Slovakia. She is a European Studies alum of Comenius University and Universität Osnabrück. After her studies she has worked at IBM in Slovakia and Hungary, at Amazon and is currently employed at Dell.
She started to take interest in the topics of diversity and equality already during her studies. She completed several trainings specialising in gender equality (Freedom of choice) and LGBTI+ topics. In her free time she has worked and works in mostly LGBTI+ community-focused internal employee groups, she continues her education about the topic and volunteers, for example during the annual Bratislava Pride.
Matej Hargaš
Matej was born and raised in Bratislava. He graduated with a diploma in Marketing Communications from Comenius University in Bratislava and after a student job at Dell he started to work in FMCG marketing. With his husband he lived in the US, worked in the UK and ran a business in Spain. Currently he works in the marketing department of Heineken Slovakia.
Already during his studies he started to take interest in LGBTI+ activism. He later co-founded the LGBTI+ ERG at the headquarters of brewing corporation SABMiller before their acquisition by a new owner and co-organized SABMiller's presence at Pride in London. His goal is for each and every employee in Slovakia to be able to bring their whole self to work because he believs that is the only way to reach maximum performance and satisfaction in their job.
Maroš Ondrejka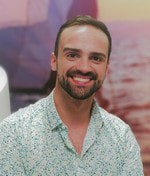 Born and raised in Slovakia, Maros took part in various projects and worked as an intern for various NGOs and national human rights institutions during his studies of International Relations in Banska Bystrica. While focusing on research on social movements and anti-discrimination policies, he was assisting with and leading various projects related to LGBTI+ topics awareness and advocacy, which brought him to a leading role of Dell Pride ERG – Dell's LGBTI+ focused ERG since 2018.
Maros believes positive change is achievable and it is Dell Pride ERG and Diversity Pro activities that bring additional drive and motivation to his work and personal life.
Katarína Zerzan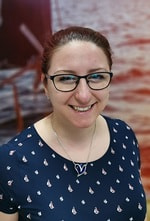 Believes we should use the diverse world around us to our advantage, because there lies a lot of hidden talent and potential. The fear is meaningless. She opens conversations with companies and individuals so that we understand the full spectrum of LGBTI+ and people with disabilities. Conversations taught her two other lessons: patience, to constantly inspire through actions; and energy management, to understand stress and burnout.
Contact
Email
Address
Diversity PRO
Trebišovská 17
821 01 Bratislava
Banking connection
Bank name: Tatra banka, a.s.
IBAN: SK88 1100 0000 0029 2989 5172
SWIFT: TATR SK BX
Registration details
IČO: 42 270 731
DIČ: 202 377 7492
DUNS: 361339649