Overview
LGBT Business Forum 2014 is to explore and discuss Diversity & Inclusion at the workplace, with a focus on Lesbian, Gay, Bisexual, Transgender (LGBT) diversity.
Our aim is to bring forth current trends and situations among the workplace environment, and highlight the importance of empowering LGBT Diversity in leadership and visibility. Our guest speakers will cover an array of related topics, delivered through presentations focused on innovation and activities that global companies can help drive to support LGBT inclusive environment.
Who Should Attend?
We welcome all participants who have an interest and/or are in positions of influence towards Diversity & Inclusion policies, business leaders, human resource professionals, people managers and policy makers.
The event is open and registration based.
Organizers
LGBT Business Forum is co-organized by Diversity PRO, with the help of several partners, sponsors and supporters.
Photos
When
Thursday, October 23, 2014
13:00 – 19:00
Where
Austria Trend Hotel
Vysoka 2A, Bratislava
Language
English
Program
13:00 – 13:30

Registration

13:30 – 13:45

Welcome Notes

Diana Pruchnerovičová
Chair, Diversity PRO

Richard Van Rijssen
Ambassador of the Kingdom of the Netherlands to Slovakia

13:45 – 15:20

"LGBT Rights and the Importance of Diversity in Hiring"

Theodore Sedgwick
Ambassador of the United States to Slovakia

"The Value of the Link; Actively involving all stakeholders in LGBT workplace inclusion"

David Pollard
Executive Director, Workplace Pride Foundation

"Why human rights matter for business opportunities"

Boris Dittrich
Advocacy Director, LGBT Rights Program, Human Rights Watch

"Business case for LGBT diversity"

Ken Batty
Executive Director of HR, Lenovo

15:20 – 15:50

Networking with Refreshment

15:50 – 16:30

"Leading a diverse team in a global company operating in Slovakia"

Barbora Paulovič Deckerová
Director, Sales Transaction Support Europe Execution, IBM

"Campaign: If I were Gay/Lesbian …"

Katarína Adamkovič
Managing Director, Respect APP

16:30 – 17:30

Panel Discussion
"Kick off Diversity"

Panel Moderator:

Marek Novotný
Secretary, Diversity PRO

Panelists:

Eamonn McGinn
Operations Leader, Bratislava & Budapest, Sales Transaction Support, IBM

Branislav Ondrášik
Public Relations Manager for EMEA, ESET

Jasper Van Tillo
Executive Director EMEA, Compute and Storage Operations, AT&T

17:30 – 17:45

Thank You Notes

Marijn Pijnenburg
Business Development Executive, EMEA Diversity and LGBT, IBM

Diana Pruchnerovičová
Chair, Diversity PRO

17:45 – 19:00

Networking Reception

Wine offered by Slobodné Vinárstvo, Majer Zemianske Sady
Forum Moderator
Katarína Zerzanová
Requirement Manager and Business Operation Lead, IBM
Speakers
Keynote speaker:
Boris Dittrich
Advocacy Director,
Lesbian, Gay, Bisexual and Transgender Rights Program
Keynote speaker:
Ken Batty
Executive Director of HR at Lenovo
Barbora Paulovič Deckerová
Director, Sales Transaction Support Europe Execution, IBM
Branislav Ondrášik
Public Relations manager for EMEA, ESET
David Pollard
Executive Director,
Workplace Pride Foundation
Eamonn McGinn
Operations Leader,
Bratislava & Budapest, Sales Transaction Support, IBM

Katarína Zerzanová
Requirement Manager and Business Operation Lead, IBM
Marijn Pijnenburg
Business Development Executive, EMEA Diversity and LGBT
Richard Van Rijssen
Ambassador of the Kingdom of the Netherlands to Slovakia
Boris Dittrich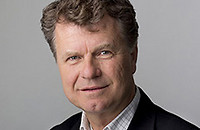 Boris Dittrich is the global advocacy director of the LGBT rights program at Human Rights Watch since 2007. He is based in Berlin. Before he was a lawyer in Amsterdam, a judge in the district Court of Alkmaar and a member of parliament and leader of his political party in the Netherlands. He is famous for his initiative to introduce same sex marriage and adoption by same sex couples into Dutch legislation. The Netherlands became the first country in the world to do so. Since then many countries followed suit. For Human Rights Watch Dittrich advocates for equality and non-discrimination of lesbian, gay, bisexual and transgender people worldwide.
Ken Batty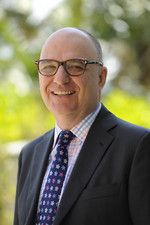 Ken has wide experience in Sales and HR organizations throughout his career in IBM and Lenovo. Currently he is leading global HR team to acquire and on board the 7000 person IBM x86 server business.
Previously led HR function in Asia Pacific and in EMEA.
Specialties: Business focused HR executive in the first truly global Chinese company. Experience in start up, turn-around, merger, strategic talent acquisition and development, and global HR.
Ken on topic of diversity in Lenovo:
I am passionate about diversity. What makes Lenovo a great global company is that we have people in our leadership team from all over the world. What makes us a great technology company is that we have people in our leadership team from a range of technology companies. We have leaders with different skills, different experiences, different ways of thinking, different values. If everyone was the same we could halve the leadership team – why have so many leaders if everyone has the same point of view?
Barbora Paulovič Deckerová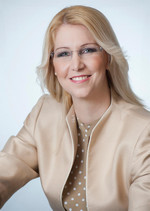 Barbora is currently a Site Leader to teams delivering exceptional end-to-end client service, optimize cash position, improve effectiveness and efficiency, client experience and consistently support all IBM businesses. Supported processes include: Business Partner Contract Management, Business Partner Disbursement, Distributor Growth Fund Incentive Payment, System Integrator Sales Support, Out of Cycle Policy Claims, Business Partner Support Operation, Direct HW & SW Order Validation and Processing, Inventory Updates, Billing, Cross Brand Solutions Order Validation and Processing, Customer Master Record, SW Asset protection, Sub-capacity report tool team, Global Fulfillment Support.
She has completed Graduate and Post graduate degrees from the USA & UK in Psychology and Organisational Change Management.
Her previous work experiences are from multi-cultural environment from small-size to global companies (Retail & IT) in various roles (Sales and Marketing, Change Management Consultancy, People management). She has lived and worked in US, UK, Spain, & Slovakia.
Branislav Ondrášik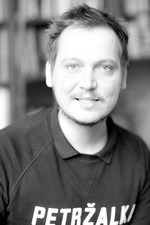 Branislav works as Public Relations manager for Europe, Middle East and Africa (EMEA) at IT security company ESET where he has responsibility for overall international and local corporate communications in the region since 2010.
Before joining ESET, he has worked as a journalist for more than a decade for various Slovak daily media – print and online.
For years he is also active in academia and NGO's. He has studied journalism and political communication at universities in Slovakia, Michigan (US) and in the UK. Currently he lectures on higher education institutions in Slovakia.
Branislav was for several years Board member of Amnesty International Slovakia (currently in Control Commitee) and is active in the Stop Corruption Foundation. He is blogging about LGBT issues.
David Pollard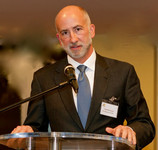 David Pollard is co-founder and Executive Director of the Workplace Pride Foundation. The Foundation represents the LGBT networks of 37 prominent companies and organizations and strives for greater LGBT workplace inclusion internationally. He has worked for over 25 years in the international corporate world, 10 of which were dealing with LGBT issues on an international level. David is founder and former Global Chairman of ING's LGBT employee network "Gala" and in his 15 year career at ING, fulfilled a number of responsibilities including the creation and management of ING's European Affairs Department. David holds degrees in International Relations (BA, Political Science and Business, University of Oklahoma, USA) and in European Affairs (Masters: Diplome d'Etudes Europeén, Université Catholique de Louvain, Belgium). He lives in Amsterdam with his husband Michael.
Eamonn McGinn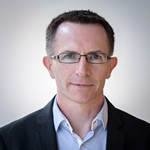 Eamonn is an Irishman living in Slovakia for over 6 years now, and has always been employed locally with IBM in the Shared Services Center in Bratislava. He is currently the Operations Leader for Europe Centers of Excellence teams in the Supply Chain division, delivering functional guidance to multiple international sites in budget management, transformation consultancy, controls and compliance adherence, as well as optimizing and enabling improved effectiveness and efficiency consistently in support of IBM businesses.
Eamonn also previously acted a Board Member for the Irish Chamber of Commerce in Slovakia, actively promoting Irish business and cultural topics through various events and engagements.
Eamonn has graduated in Business Management, and all his previous work experiences are all from small to medium sized companies in the Irish Retail sector covering various roles (Retail Store Manager, IT Systems Manager, Retail Analyst).
Jasper van Tillo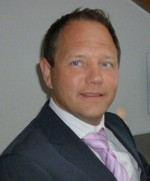 Jasper van Tillo was born in Utrecht the Netherlands and grew up in a small village near Arnhem close to the German border. After high school and Military service he started his professional career in sales of consumer electronics and held his own company creating multimedia productions back in the 90's. During his 15 year career with at&t he held a number of positions starting as a networking technician moving up to service management and later operations management. In 2009 he accepted an expat assignment to the Czech Republic to build a new network team in support of at&t's business customers and from 2012 he moved to the IT side of at&t. This summer he accepted the position of Executive Director in Bratislava overseeing the EMEA Compute and Storage operation based in both Brno and Bratislava. In his free time Jasper spends most time with his boyfriend Michael and enjoys doing outdoor sports; sailing, boating, swimming, and cycling. Asides this he likes to spent time with friends and family, watching a good movie or reading about the latest IT developments.
Katarína Zerzanová
Katarina is currently a Requirement manager & Business operation lead within Global Web Production Services supporting internal clients. That covers communication with tools owner, stakeholders and managing requirements for update/upgrades. Important part is process review and further updates to fully support incoming business. Besides of her daily work she is also Project manager advocate to provide education to gain more certified project managers and member of Diversity council and Leader of PWD Constituency. She has lived and worked in UK, Australia & Slovakia.
Marijn Pijnenburg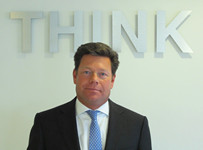 Marijn Pijnenburg is IBM's Business Development Executive for Diversity and LGBT for Europe, Middle East and Africa. In this role he provides strategic advisement to IBM customers in traditional and growth markets on how to leverage human capital, diversity, inclusion, LGBT and collaboration as critical business drivers to foster innovation and generate business opportunities in the global market place.
Marijn joined IBM in 1996 and has worked in various roles in Strategy & Change and Business Transformation. He is initiator of a several LGBT Business Forums throughout EMEA and board member of WorkPlace Pride, an NGO focussing on ensuring safe and inclusive workplaces for the LGBT employees. And steering committee member of OUTstanding, a not-for-profit professional network for LGBT and ally executives focused on driving LGBT inclusion at a senior level in business.
Richard Van Rijssen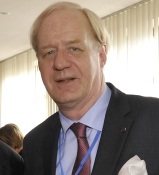 Richard van Rijssen joined the Ministry of Foreign Affairs of the Kingdom of the Netherlands in 1980 and worked in lower positions in Strasbourg, Algeria and Washington. He was also detached to the Parliament and the Government of the Netherlands Antilles. After that he served as a counsellor in Geneva, Head of Department of Economic Affairs, Political Department and Press and Cultural Affairs in Bangkok, Deputy Director and later as a Director Trade Politics and Investment Policy at the Ministry of Economy, Deputy Head of Mission in Washington and in the years 2009-2013 as Ambassador in Oslo. Richard van Rijssen currently serves as Ambassador of the Kingdom of the Netherlands to Slovakia.