Overview
LGBT Business Forum 2015 is to explore and discuss Diversity & Inclusion at the workplace, with a focus on Lesbian, Gay, Bisexual, Transgender (LGBT) diversity.
Together with Out Now Consulting, we will present the Slovak results of the LGBT2030 Out Now survey, in which over 500 respondents from the Slovak LGBT community shared their view on inclusion and diversity in companies in Slovakia.
Claudia Brind-Woody from IBM, one of the Top 100 Leading LGBT Executives 2015, will introduce the concept Cost of thinking twice, showing the potential of inclusive environment for LGBT employees and for the company.
Slovak HR managers from AT&T and Dell will talk about their experience with fostering and instigating inclusive and diverse culture in Slovak companies.
Our aim is to bring forth current trends and situations among the workplace environment, and highlight the importance of empowering LGBT Diversity in leadership and visibility. Our guest speakers will cover an array of related topics, delivered through presentations focused on benefits of being out at workplace and activities that global and local companies can help drive to support LGBT inclusive environment.
Who Should Attend?
We welcome all participants who have an interest and/or are in positions of influence towards Diversity & Inclusion policies, business leaders, human resource professionals, people managers and policy makers.
The event is open and registration based.
Organizers
LGBT Business Forum is organized by Diversity PRO, with the help of several partners, sponsors and supporters.
When
Wednesday, November 18, 2015
13:30 – 18:00
Where
Hotel Tatra
Námestie 1. mája 5, Bratislava
Language
Slovak/English (with interpreter)
Program
13:30 – 14:00

Registration

14:00 – 14:10

Welcome Notes

Paul Burt
Slovakia Value Services Location Leader and IBM ISC Managing Director, IBM

Richard Trey Lyons
Acting Deputy Chief of Mission, Embassy of the United States, Bratislava

14:10 – 15:40

Slovak LGBT2030 Out Now Survey results

Ian Johnson
Founder Out Now

"Cost of thinking twice"

Claudia Brind-Woody
Vice President and Managing Director for Global Intellectual Property Licensing, IBM

Interactive session on inclusive workplace
"Put Yourself in Others' shoes"

Sigrid Lentsch
Refugee Education Coach

15:40 – 16:00

Coffee Break

16:00 – 16:40

Inclusive workplace in practice
"Why does it matters?"

Mária Nosáľová Grežďová
HR Country Manager, AT&T

Silvia Jeleníková
Co-Site Lead Dell Bratislava / CEE HR Director, Dell

16:40 – 17:20

Panel Discussion

Panel Moderator:

Marijn Pijnenburg
Business Development Executive, EMEA Diversity and LGBT, IBM

Panelists:

Ian Johnson
Claudia Brind-Woody
Mária Nosáľová Gréžová
Silvia Jeleníková
Sigrid Lentsch


17:20 – 17:30

Closing notes

Tibor Havlík
Chairman, Diversity PRO

Juraj Droba
Member of Parliament, Slovak Republic

17:30 – 18:00

Networking with refreshment
Forum Moderator
Tibor Havlík
Chairman, Diversity PRO
Download
Speakers
Keynote speaker:
Claudia Brind-Woody
Vice President & Managing Director for Global Intellectual Property Licensing, IBM
Keynote speaker:
Ian Johnson
Founder, Out Now Consulting
Silvia Jeleníková
Co-Site Lead Dell Bratislava
CEE HR Director
Mária Nosáľová Grežďová
HR Country Manager, AT&T
Paul Burt
Slovakia Value Services Location Leader and IBM ISC Managing Director, IBM
Marijn Pijnenburg
Business Development Executive, EMEA Diversity and LGBT, IBM
Claudia Brind-Woody
Claudia Brind-Woody is currently the Vice President and Managing Director for IBM Global Intellectual Property Licensing. She runs a source code team, IBM's Small Divestiture Practice and a specialized consulting group known as IP Management Solutions. Claudia has been with IBM since 1996, and has held multiple global roles during her tenure including work in Finland and the United Kingdom.
Claudia is an accomplished speaker who has represented IBM in Copenhagen, Zurich, Amsterdam, Warsaw, Brussels, London, Munich, Paris, Prague, Helsinki, Los Angeles, San Francisco, New York, Dallas and Washington, DC. She has also contributed to the books: Out & Equal at Work: From Closet to Corner Office (2013) and The Glass Closet: Why Coming Out is Good for Business (2014).
Claudia serves on the Advisory Boards of WorkPlace Pride in Amsterdam and Stonewall Global Diversity Champions in the UK. She has also served on the Board of Directors of Out & Equal Workplace Advocates, the Lambda Legal Board of Directors and the John C. Stennis Institute of Government Board of Advisors in the US.
In 2011, Claudia received the Out & Equal Trailblazer Award and was listed in GO Magazine's "100 Women We Love." In 2012 she was included in The Guardian's WorldPride Power List Top 100 and received the "Emily Wirsing Kelly Leadership Award" from Mary Baldwin College where she is a member of their Athletics Hall of Fame. In 2013, was listed as #6 on The Financial Times OUTstanding in Business LGBT Role Models and in 2014 was listed as #10 of their top 100. Most recently, she was listed as #2 on the Telegraph Media Group's Out at Work LGBT Top 50 Executive List for 2015, and #5 on the 2015 Financial Times top 100 Role Models.
Before joining IBM in 1996, Claudia worked for the Atlanta Committee for the Olympic Games. Earlier in her career, Claudia was the Vice-President for Business Development at CenturyTel (now CenturyLink). She spent three years as the Assistant Dean of the College & Graduate School of Business at the University of Texas at Austin. She served as the Assistant Athletics Director at two major universities: the University of Texas at Austin and the University of Tennessee in Knoxville. She also was an Assistant Basketball Coach under Pat Summitt at the University of Tennessee, and served as an assistant coach for the USA National Team.
Claudia holds a J.D. degree, magna cum laude, from Georgia State University, an MBA from the University of Texas at Austin where she won the Kozmetsky award as the top graduate, and an M.S. from the University of Tennessee. She is a Phi Beta Kappa graduate of Mary Baldwin College where she earned her B. A. summa cum laude. She is admitted to practice law by the State Bar of Georgia.
Ian Johnson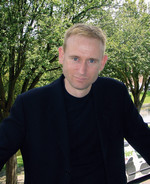 Ian Johnson is the founder of Out Now, and has for two decades been recognized as one of the world's foremost authorities on marketing to lesbian, gay, bisexual and transgender (LGBT) customers.
Out Now Global has been relied upon by many of the world's leading brands including Lloyds Banking Group, Barclays, Citibank, Hilton Hotels, IBM, Toyota, TUI, German National Tourist Office, Lufthansa, Merck; and delivers a comprehensive range of tailored solutions focused on research, strategy, communications and training.
With consulting activities across more than 20 countries -- including the US, Canada, UK, Netherlands, France, Spain, Italy, Germany, Israel, Mexico, Brazil, Argentina, South Africa and Australia -- Out Now fulfills a unique global agency vision as being the leading local LGBT marketing specialists, worldwide.
The 'Out Now Global LGBT2020 Study' sees the agency continuing to break new ground, with the world's most comprehensive research analysis ever of LGBT people's lives - delivering insight about people living in 25 countries, right across the world.
Silvia Jeleníková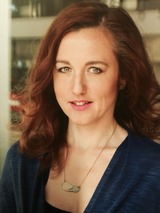 Has studied at FMUK (Faculty of Management, Comenius University) in Bratislava. Then she worked in Slovak Telekom as HR professional for 8 years, participated on various projects related to the transformation of the company. Since 2010, Silvia works in Dell Bratislava as HR Director for Slovakia and other Central-Eastern European countries. She is also co-responsible for managing the Dell Global Business Center in Bratislava. In private life she is practicing yoga.
Mária Nosáľová Grežďová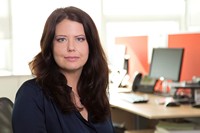 Mária Nosáľová Grežďová graduated from Faculty of Management Comenius University. Her specialization was Human resources and she started her career as an HR specialist in a rapidly growing Slovak consulting company. Since 2007 she works on the position of HR Country Manager at AT&T in Bratislava. AT&T Bratislava managed a several periods of expansion, resulting in the current headcount of 3,000 employees supported by Mária and her colleagues. AT&T belongs among the largest shared service centers in Slovakia.
Paul Burt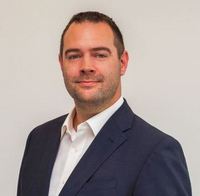 Paul joined IBM in 1998 and localized in Slovakia ten years later on. He is currently the Value Services Location Leader in Slovakia and the Managing Director of IBM ISC. He is also the sponsor of the diversity groups present in IBM in Slovakia and oversees the local Volunteering program. He has international experience and has a background in retail. Currently his responsibility is to lead the location onwards to greater success internally and in the external market. He is known for people leadership and people development. He likes open style of communication and being easily approachable, which helps him build relationships and network at all levels.
Paul is also a vice chair of the Business Service Center Forum in Slovakia - an initiative operating under the American Chamber of Commerce - that joins corporations which operate a business (shared) service center in Slovakia.
Marijn Pijnenburg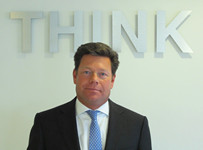 Marijn Pijnenburg is IBM's Business Development Executive for Diversity and LGBT for Europe, Middle East and Africa. In this role he provides strategic advisement to IBM customers in traditional and growth markets on how to leverage human capital, diversity, inclusion, LGBT and collaboration as critical business drivers to foster innovation and generate business opportunities in the global market place.
Marijn joined IBM in 1996 and has worked in various roles in Strategy & Change and Business Transformation. He is initiator of a several LGBT Business Forums throughout EMEA and board member of WorkPlace Pride, an NGO focussing on ensuring safe and inclusive workplaces for the LGBT employees. And steering committee member of OUTstanding, a not-for-profit professional network for LGBT and ally executives focused on driving LGBT inclusion at a senior level in business.
Juraj Droba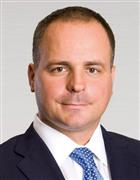 Juraj Droba is a member of the Slovak Parliament and the head of the civil liberties team at the SaS political party. His political work encompasses international politics, human rights, civil liberties and environment-friendly transportation. He used to be a businessman and a member of the executive board of T-Mobile Slovakia. He is also a co-founder of an internationally acclaimed Slovak brand Double Cross Vodka.