Overview
LGBT Business Forum 2017 is to explore and discuss Diversity & Inclusion at the workplace, with a focus on Lesbian, Gay, Bisexual, Transgender (LGBT) diversity.
Together with Stonewall UK organization, we will talk about the future of LGBT Diversity and Inclusion in Slovakia benchmarking it to the countries that are ahead with initiatives in this area.
Several Slovak employers will talk about their best practices in terms of diversity management and how to win the top talents in the market, make them most productive in work and be able to retain them.
Our aim is to bring forth current trends and situations among the workplace environment, and highlight the importance of empowering LGBT Diversity in leadership and visibility. Our guest speakers will cover an array of related topics, delivered through presentations focused on benefits of being out at workplace and activities that global and local companies can help drive to support LGBT inclusive environment.
Who Should Attend?
We welcome all participants who have an interest and/or are in positions of influence towards Diversity & Inclusion policies, business leaders, human resource professionals, people managers and policy makers.
The event is open and registration based.
Organizers
LGBT Business Forum is organized by Diversity PRO this time in close cooperation with Business Leaders Forum and Pontis Foundation, with the help of several partners, sponsors and supporters.
This event is organized as part of the Diversity Charter in Slovakia.
Photos
When
Thursday, November 30, 2017
13:00 – 19:30
Where
Sheraton Bratislava Hotel
Pribinova 12, Bratislava
Language
English, Slovak
Program
13:00 – 13:30

Coffee & Registration

13:30 – 13:40

Welcome Notes

Ladislava Lukáčová
Chairperson, Diversity Pro

Michal Kišša
Executive Director, Business Leaders Forum

13:40 – 14:20

What Advantages brings LGBT Diversity and Inclussion to our corporations?

Pete Mercer
Head of Public Sector Membership Programmes, Stonewall UK

14:20 – 15:00

Good Practices in the Slovak Environment

Richard Hargas, Senior Manager, & Lucia Skraková, HR Program Manager, Accenture

Marek Novotný
Learning Consultant & EAGLE Slovakia BRG Lead, IBM ISC

Eva Šalamounová
HR specialist Service Office CZ-HU-SK, IKEA

Santiago Mendez
Customer Experience Program Manager, Lenovo

15:00 – 15:30

Coffee Break

15:30 – 16:30

Interactive Workshop: Managing Diverse Teams & Conflict Resolution

Paula Jójart
Trainer & Facilitator in the Area of Gender Equality and LGBT

16:30 – 17:00

Marketing Case study #AcceptingDiversity

Martin Kuchta
New Business Developer, Noizz

17:00 – 18:00

Diversity Charter Signing Ceremony with New Signatories

18:00 – 19:30

Dinner
Forum Moderator
Ladislava Lukáčová
Chairperson, Diversity PRO
Speakers
Pete Mercer
Head of Public Sector Membership Programmes, Stonewall UK
Richard Hargas
Senior Manager, Accenture
Lucia Skraková
HR Program Manager, Accenture
Marek Novotný
Learning Consultant & EAGLE Slovakia BRG Lead, IBM ISC
Eva Šalamounová
HR specialist Service Office CZ-HU-SK, IKEA
Paula Jójárt
Trainer & Facilitator in the Area of Gender Equality and LGBT
Pete Mercer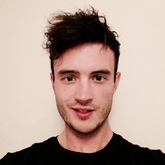 Pete Mercer is Head of Membership Programmes at the UK LGBT equality charity Stonewall. He leads a team to support a client portfolio of over 750 employers, advising them on workplace LGBT diversity and inclusion issues. This includes supporting those with a global footprint to ensure that their LGBT inclusion efforts are applied across global operations. Pete has also recently graduated from a part-time MA in International Studies and Diplomacy at the School of Oriental and African Studies, University of London – specialising in international LGBT rights norms.
Richard Hargas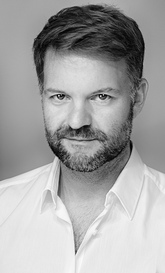 Richard Hargas is a Senior Manager in Slovak Accenture practice, currently covering the role Technology Senior Delivery Lead for Telecommunications industry. He manages complex programs for Accenture telco clients mainly in Central Europe; with his SME roles and projects taking him as far as the Middle East. He often represents local Accenture practice on various forums' discussions on inclusion and diversity, employees' engagement, corporate social responsibility and related topics.
In Bratislava he co-chairs the local internal employee's LGBTI resource group and drives the activities aiming for inclusive working environment with open communication. He is also involved in Accenture's local Ethics & Compliance office.
In private he enjoys travelling, photography and culinary art - both tasting and cooking.
Lucia Skraková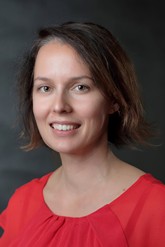 Lucia Skrakova is working at Accenture's office in Bratislava in HR Program management position. Since 2005 she has held various project delivery and management positions in Accenture, transferring to HR in 2015.
Her current role is to drive regional activities in the area of employees' engagement, inclusion and diversity and corporate social responsibility.
She is passionately supports all Girls to STEM initiatives and equal treatment in general. In her current role she has brought attention to topics such as support to women returning to work after maternity leave, equal benefits to all minorities, prevention of mental health issues and others.
She is an avid reader and mother of 2 dragons.
Marek Novotný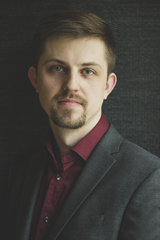 Marek Novotný studied International Relations at Charles University in Prague and Sciences Politiques in Paris. In addition, he holds a Euro-master certificate for conference interpreters in Slovak, French and English.
He has joined IBM in Bratislava in 2010 and now is on the position of Learning Consultant & Trainer for the IBM Client Innovation Centers in Europe since mid-2016.
Since 2012, he actively contributes to EAGLE (Employee Alliance for LGBT Empowerment) Business Resource Group at IBM in Slovakia where he took over the Leader role in 2016. He also supported DiversityPRO, a Slovak based NGO dedicated to LGBT Diversity and Inclusion, mainly with fundraising and communication with Embassies.
He lives with his partner in Bratislava.
Eva Šalamounová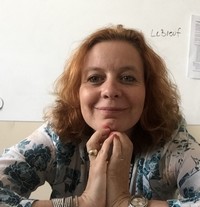 Eva Salamounova has studied Faculty of Social Science at Masaryk University in Brno.
She worked in several Recruitment agencies and in 1998 she joined IKEA.
She has started in IKEA store in Brno as a Human Resource Manager. Later on she moved to Service Office part of IKEA based in Prague, where she created and implemented HR processes for Czech, Hungary and Slovak. She has been also part of many IKEA global projects, focusing on IKEA culture and values and co- workers conditions. She has been responsible for co-worker relations and European Working Council.
Eva is now member of Talent team, taking care for talent and development of each and every co-worker and promoting strong IKEA culture and values.
Eva is also ambassador for globally launched Diversity and Inclusion approach, securing that this approach is spread, known and accepted among all 3 500 coworkers in Czech Hungary and Slovak. Eva has a passion for people, she helps teams and individuals to develop and grow.
Paula Jójárt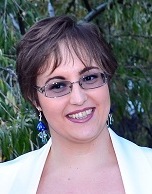 Paula Jójárt is freelancing gender trainer and consultant. She dealt with issues such as volunteering, LGBTI parenting, history of LGBTI activism, social inclusion and gender mainstreaming in development cooperation and public services. Her training experience is matched with consultancy skills aimed at support for programming and project implementation, monitoring and evaluation. Her longest work experience is with United Nations, namely UNDP Bratislava Regional Center and abroad for UNIFEM Skopje, later knows as UN Women Skopje. She is one of the members of Board of Director of Slovak Czech Womens Fund. She co-operates with several human rights and women's rights NGOs.
Martin Kuchta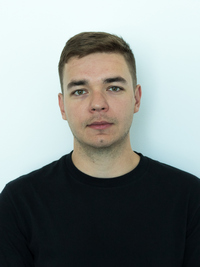 Martin Kuchta is the New Business Developer in the European urban hub Noizz.sk which is a part of the multimedia publishing house Ringier Axel Springer. He is responsible for developing native strategies all the way from idea making, through optimization, to final execution. The result is added value content for users delivered through the right mix of digital channels.
At the same time, Martin also applies his practical and professional knowledge in educational and research processes within the doctoral studies at the Economic University in Bratislava. Since the beginning of his studies he has published a number of research papers focused on digital marketing area and has taken part in several research projects.
Before he started to work in his current position he worked as a Digital Coordinator for a digital and later also a media agency. His primary focus was on development, optimization and reporting of digital strategies of global as well as local brands such as Heineken, Samsung, OMV, Imperator, Mondelez, Innogy, H&M etc.
LGBT Business Forum: Registration