Overview
On September 19th, please join us for a special event of collaboration, innovation and idea sharing.
We have prepared a set of interactive sessions, designed for the different roles and perspectives in the workplace, driving for change and new ideas in the area of LGBT Diversity and Inclusion.
Our objective is to define together the journey and next steps for an inclusive and diverse workplace.
Interactive
Executive Round-Table:
Leading by Example
Workplace Lab:
Diverse Teams & Conflict Resolution
Leadership Workshop:
Stepping Up to the Challenge
Who should attend
We welcome all participants who are interested in collaborating, learning, and working together towards an LGBT inclusive workplace environment.
The different workshops are specifically designed for the different areas and perspectives: executives and business leaders, HR professionals and managers, LGBT Professionals and Straight Allies.
To ensure a productive discussion and collaboration, we've limited the number of participants to 10-15 people per session.
Attendance fee includes refreshments during the workshops and a wine tasting 'Social Hour' at the Port Wilson Bar.
Organizers
This event is organized by Diversity PRO in cooperation with Dúhový PRIDE Bratislava, and partners IBM and Sheraton Hotel.
Photos
When
Thursday,
September 19, 2013
14:00 – 17:00
Where
Sheraton Bratislava Hotel
Pribinova 12, Bratislava
Contribution
20,00 €
Including 'Social Hour' wine tasting at Sheraton Hotel
Language
English
Program
13:45 – 14:00

Registration

14:00 – 14:30

Welcome Notes

Mr. Alan Knight
Managing Director, IBM ISC

Ms. Simone Dulies
General Manager, Sheraton Bratislava Hotel

Marek Novotny
Secretary, Diversity PRO

14:30 – 16:30

Workshops

Executive Round-Table
Leading by Example as Executive Allies

Workplace Lab
Managing Diverse Teams & Conflict Resolution

Leadership Workshop
Stepping Up to the Challenge

16:30 – 17:00

Conclusion

Facilitated discussion and reflection over the day's content.
Q&A with facilitators and organizers.

17:00 – 18:00

Social Hour

Wine Tasting at the Sheraton Port Wilson Bar
Workshops
The 3 workshops will run in parallel, followed by a conclusion session with the other groups, to reflect on the process and discuss the results.
Leading by Example as Executive Allies
Executive Round-Table
What does it mean to be an Executive Sponsor or an Executive Straight Ally?
What are the unique responsibilities and opportunities that lie in the hands of business leaders to better promote diversity and inclusion at their companies?
We would like to invite executives and business leaders for this unique meeting: a round-table, open discussion focusing on Diversity & LGBT programs, local implementation and best practices.
Host and Facilitator
Mr. Alan Knight
Managing Director at IBM I.S.C
Managing Diverse Teams & Conflict Resolution
Workplace Lab
As HR professionals, team leaders, and managers, we are the first point of contact for our employees and teams well-being. While we may be open-minded and accepting of workplace diversity, sometimes we encounter situations and scenarios, when we find ourselves lacking pertinent knowledge or practice; for example, when an employee who identifies as lesbian, gay, bisexual or transgender complains about hostile treatment by other members of their team.
When LGBT issues are discussed in the workplace, people often feel discomfort, uncertainty, awkwardness, confusion, and/or anxiety. It is critical that level-headed discussions and reflections on personal experiences occur. By exploring the basic terminology pertaining to sexual orientation, gender identity and gender expression, and reflecting on workplace interactions with LGBT employees, this workshop aims to inspire individuals to put fear, prejudice, awkwardness and negativity behind them and to approach harassment and discrimination in the workplace constructively.
In this interactive workshop, participants will learn about the challenges faced by LGBT employees from real stories and specific examples, and will have the opportunity to practice communication skills applicable to everyday interactions in the workplace.
Stepping Up to the Challenge
Leadership Workshop
"Leadership cannot really be taught. It can only be learned."
― Harold S. Geneen
As LGBT employees or straight allies we face a variety of challenges in wanting to lead or be part of new initiative and leadership activities. This varies from "not knowing how to start" to issues of finding the right allies, and motivating ourselves to move forward.
During this workshop we will discuss:
Leadership Characteristics and how to learn being a leader
Common Barriers of Leaders and how to overcome them
Finding motivation and courage to start leading
We invite LGBT Professionals as well as Straight Allies to participate in this workshop, focusing on identifying common barriers and seeking ways to overcome them.
Facilitator
Sigrid Lentsch
Strategic Learning Initiatives, IBM
Mr. Alan Knight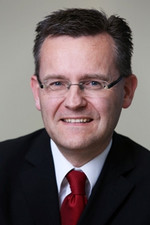 Alan is the IBM ISC Managing Director and Slovakia Value Services Location Leader, based in Bratislava. In this role he provides the infrastructure leadership to the various service centres across the location, covering topics such as climate, space management, IT support, education and business continuity. He is also the sponsor for the Diversity Council, which promotes the range of initiatives available in IBM, such as LGBT, People with Disabilities, Cultural Awareness, Health, Parents Club and Women's Group.
He joined IBM in the UK in 1995 and has worked in various roles in Accounting, Systems, Operations and Fulfilment within the Global Financing business, including assignments in Sydney, New York and Budapest, prior to moving to Slovakia in the current role from November 2012.
Alan studied mathematics at Oxford University and represented the second team in tennis, alongside a range of other college sports.
Andrej Benovic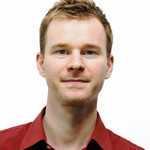 Andy works as an expert soft skills trainer at Lenovo, providing training and mentoring for teams, subject matter experts and team leaders. Andy has more than ten years of experience in multinational and global corporations which help him to understand the employees and issues they have to face.
Andy is a straight ally who respects and treasures differences in gender, sexual orientation, values and choices which people make and supports diversity. He was born in Bratislava and graduated the University of Economics in Social and Labor Development field.
Viera Lorencová, PhD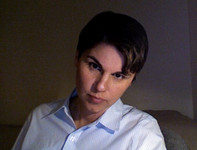 Viera Lorencová is an Associate Professor of Communications and Media at Fitchburg State University. She also held teaching positions at University of Massachusetts, Amherst, she has worked as a journalist at Slovak Public Radio in Bratislava, Slovakia, and co-founded the first Slovak feminist radio show, Voice of Medusa, on Radio Ragtime. Her research and teaching specialization includes communication and media theory, cultural studies, gender/women's studies, queer studies, and communication and social change.
Correspondence to: Viera Lorencová, Department of Communications and Media, Fitchburg State University,160 Pearl Street, Fitchburg, MA 01420-2697, USA. Email: vlorencova@fitchburgstate.edu
Sigrid Lentsch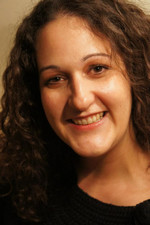 Sigrid is currently holding the position of the IBM Learning Leader for Big Data & Analytics. In this global role she is responsible for education and skills development of all IBM employees and managers in the strategic business area of Business Analytics. She joined IBM in 2003 and held various positions in the CEE, Middle East and Africa region including HR Operations, Diversity, Leadership Development and Soft Skills before moving to her current role in March 2012.
Sigrid studied International Business Administration in Vienna, Austria and is passionate about travelling, philosophy and supports various organisations through coaching and empowering young leaders. She loves to get involved in discussions on various topics and values challenging and provocative perspectives.
Location

Sheraton Bratislava Hotel is the first hotel in Bratislava by Starwood Hotels and Resorts. The Sheraton Bratislava hotel offers 209 spacious guest rooms including 23 luxurious suites, true French restaurant Brasserie Anjou, vibrant Amber's Bar and Port Wilson Lobby Lounge®, Link@Sheraton Café with healthy options and an exclusive Club Lounge. Find your glow in Shine Spa for Sheraton offering heated swimming pool, Finnish sauna, steam bath, and a wide variety of massages and treatments. Recharge at our Sheraton Fitness accessible 24/7.
For all your meetings in Bratislava the Sheraton Bratislava Hotel offers 700 square meters of flexible meeting space including our spectacular Ballroom.
Need a place to stay? Find an offer that best suits your desires